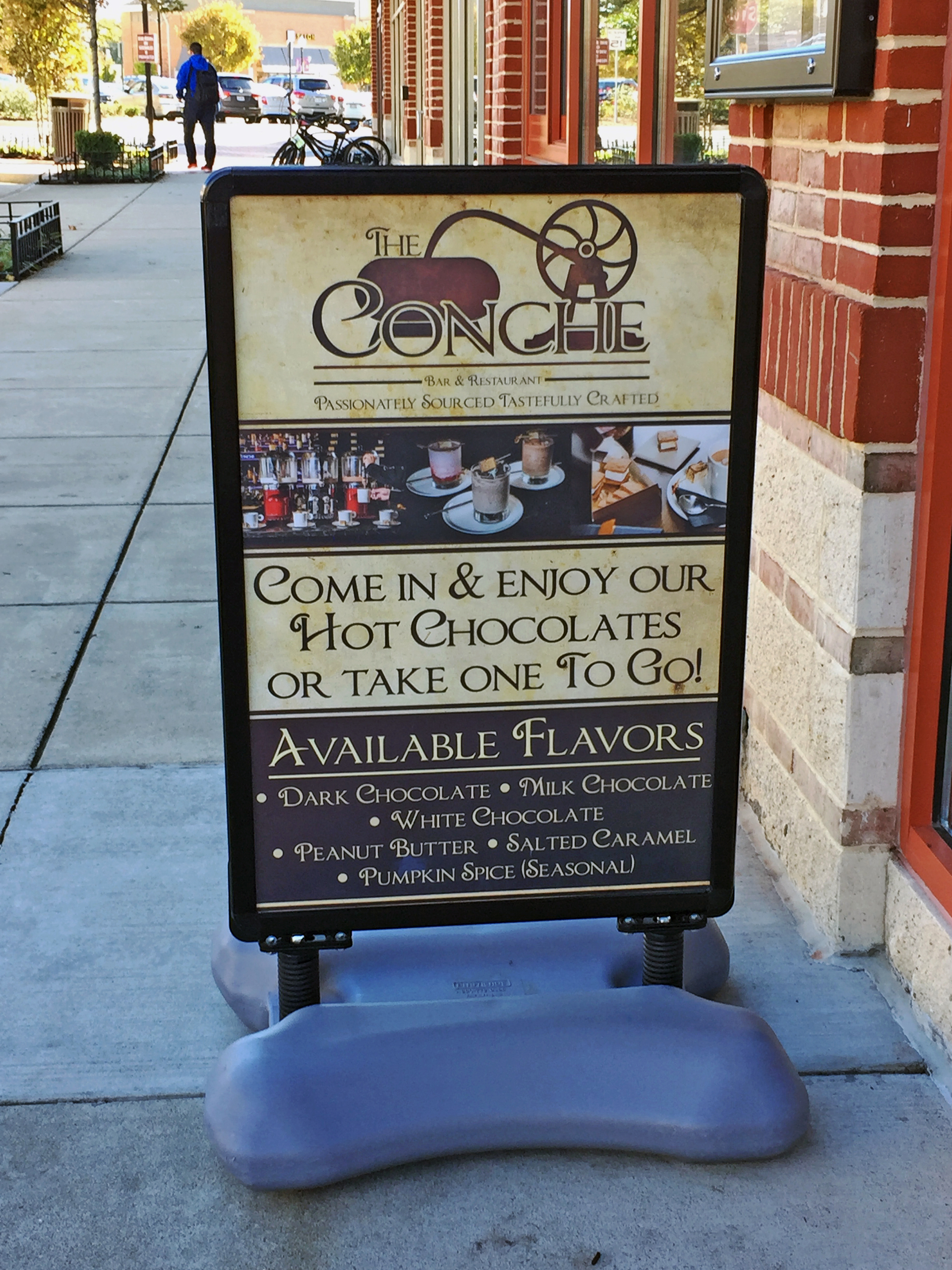 Is it time to upgrade your restaurant's signs and graphics? Are you remodeling your eatery in the Treasure Valley area? There are many reasons to upgrade, and FASTSIGNS® of Boise, ID is here to help. We specialize in custom restaurant signs, including menu boards, A-frame signs, channel letter signs, window graphics, and cabinet signs. We'll work with you to create the perfect sign solution for your restaurant.
Types of Restaurant Signs
The signs each restaurant uses will depend on the location, size, type of restaurant, and personal style choices, but here are the most common:
Menu Boards
Menu boards are a vital part of any restaurant's sign package. They come in many different types:
Digital: Perfect for restaurants who have seasonal items, want vivid graphics to accompany product descriptions, or restaurants that want the menu boards to be a focal point. They are made from a TV-style display and connected to a small computer providing countless customization options.

Non-Digital: For restaurants who want traditional style menu boards with hand-painted lettering or vinyl graphics. They are ideal for food and beverage companies who do not need to update their menus frequently. Light box, cabinet, and chalkboard signs are examples of non-digital menu boards.
A-Frame Signs
A-frame signs are made with two panels connected at the top with a hinge. When opened, they create an A-shape, hence the name. The convenient design allows for easy storage and versatility. They are particularly good at attracting attention if your restaurant is located on a busy street or walkway. They can be placed out front where passersby are almost guaranteed to notice them. They are often used to promote specials, events, or new menu items.
Channel Letter Signs
Channel letter signs are three-dimensional letters individually mounted to a sign panel or building façade. They are usually illuminated, making them highly visible during the day or night. These types of signs are often used for company names or as an accent to larger sign elements.
Window Signs
Window signs are made with vinyl lettering, graphics, or a combination of both. When designed correctly, they create a powerful visual display that can include a call to action to encourage passersby to stop and check out your establishment. They are attached via static cling or a transparent adhesive. They can be placed on the inside and outside of windows, allowing you to take advantage of empty window space as an advertising vehicle. They are used to promote specials, new menu items, events, and more.
Cabinet Signs
Cabinet signs are a type of illuminated sign made with a metal or wood cabinet. The cabinet holds your menus and anything else you want to place inside, such as fliers to promote specials, merchandise, and events. This sign product is popular with restaurants who receive a lot of walk-up customers. They are quick and easy to update and require minimal maintenance.
At FASTSIGNS® of Boise, ID, we understand each restaurant has its own unique identity. Let us create a custom sign package that showcases your brand and attracts new customers. Contact us today to learn more about our restaurant sign and graphics solutions.