ADA Signs
ADA Signs & Compliance / Handicapped Signs / Wheelchair Signs / Braille Signs
Treasure Valley / Ada County: Boise, Nampa, Meridian, Kuna, Eagle, Garden City, ID
Since approximately sixty-one million adults in the United States of America live with a disability, incorporating ADA (Americans with Disabilities Act) compliant signs at your facility is not only a requirement but it ensures that all customers will be able to access the goods and services they need in your business.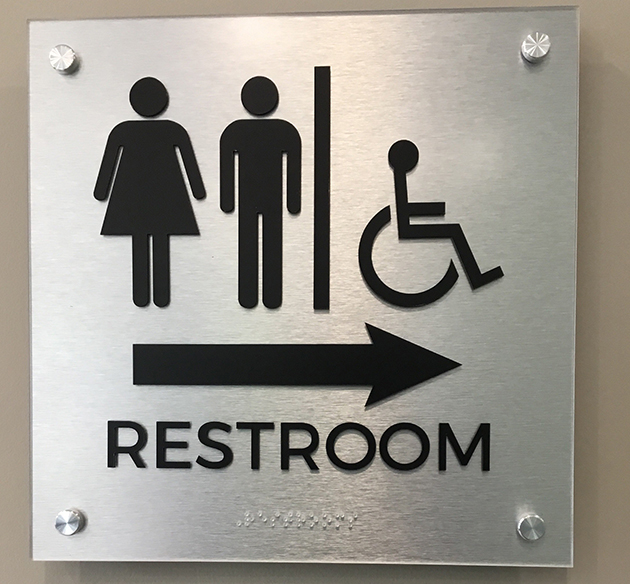 FASTSIGNS not only cares about safety procedures but about being compliant with laws and regulations. We create ways to offer your guests the reassurance that you are committed to their health, safety, and comfort.
FASTSIGNS® is an industry leader that began over 35 years ago and has design professionals that can help you build standard ADA signage in Boise, (tactile signs and pictograms for restrooms), for your business that will meet all the government ADA standards while melding with your current aesthetics. Our informational, identification, overhead, safety, and directional ADA signs are visually compliant and will facilitate visually impaired or disabled individuals.
WHAT MAKES A SIGN ADA-COMPLIANT?
ADA signage has regulatory signs and we at FASTSIGNS know what each requirement needs and all the specific guidelines that must be followed for compliance with the law. These requirements include placement of braille tactile characters, the height and finish of the signage, the size, color, and text used for the sign, and spacing specifications near the sign.
TYPES OF ADA-COMPLIANT SIGNS
The five main types of ADA-compliant signage for shops, restaurants, offices, and other commercial businesses are informational, safety, identification, directional, and overhead ADA signage.
IDENTIFICATION SIGNS
Identification ADA signage is a basic type of signage you need for your business. These signs will indicate any restroom, storage area, cubicle name, or other spaces in your retail store or office. People with disabilities often find it challenging to navigate a new area and get confused about their whereabouts. With accessible, clear, and inclusive signs in your commercial space, you will empower them to navigate new spaces with ease.
INFORMATIONAL SIGNS
Informational ADA-compliant signage provides critical information about an area. To help customers and visitors learn where they can eat and drink, how to pay for parking, which areas are restricted to the public, and other necessary details that are not easily understandable, you need informational ADA signage. These signs will help people with disabilities feel comfortable and allow them to follow all instructions independently.
DIRECTIONAL SIGNS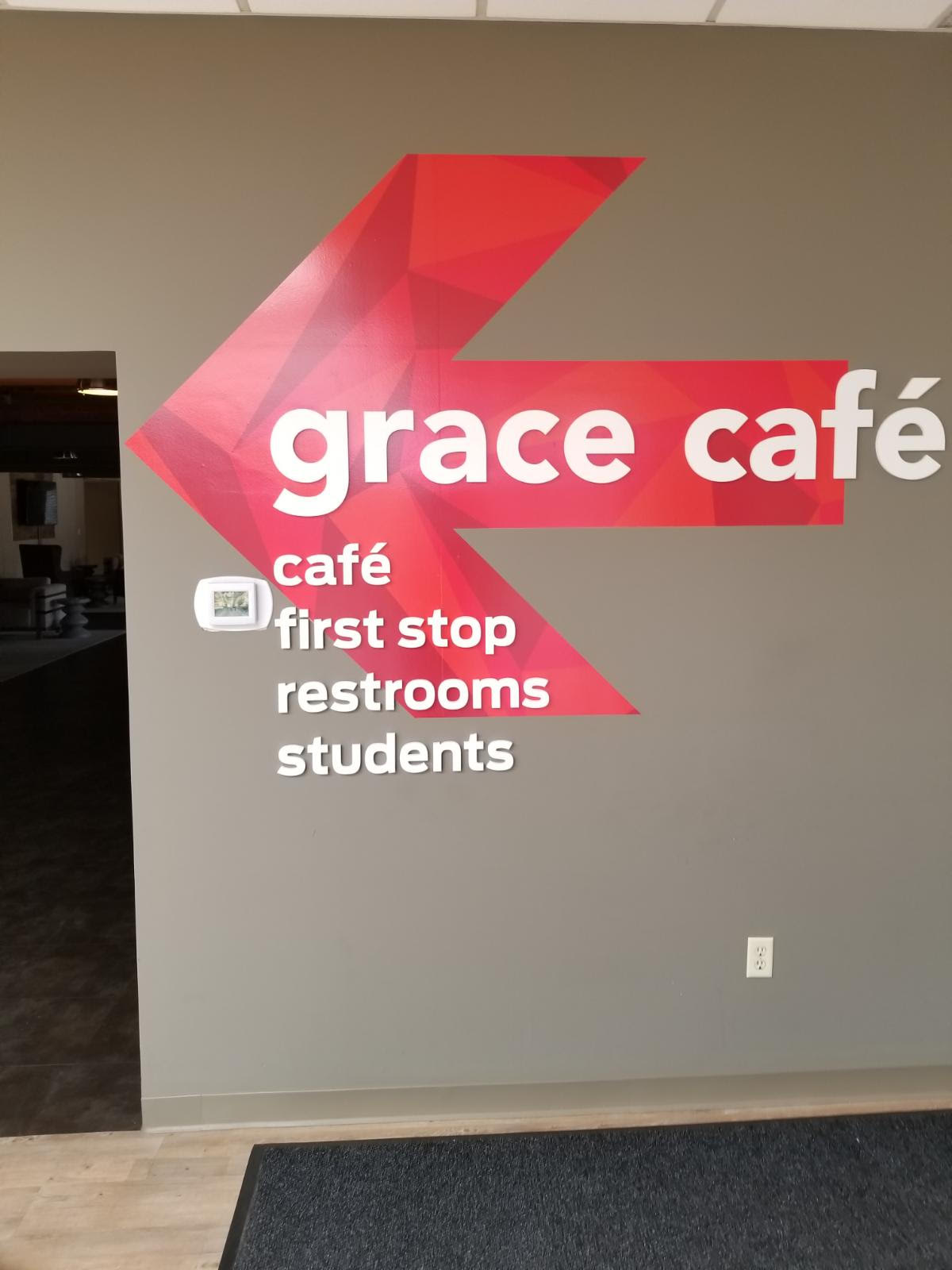 Directional ADA signage is also deemed necessary by law to offer navigational guidance in an office or retail store. They help visitors find their way around a business or retail space and reach their desired destination without hesitation or worry. These signs allow people with disabilities to navigate your commercial space without relying on anyone for help. The better mapped your business's directional ADA signage is, the more comfort you offer disabled individuals.
OVERHEAD SIGNS
Overhead ADA signage is mounted as a ceiling sign or wall sign for overhead support to allow a disabled person to easily recognize your business or essential details. Overhead elevator and exit signs are accessible to people using a wheelchair even at a distance or when the space is crowded.
SAFETY SIGNS
If hazards exist in your commercial space, you need to highlight them to visitors and employees. Safety signage includes hazard, exit, and stairwell signs. For people with a permanent disability, recognizing potential hazards in their surroundings can be difficult. Safety ADA signage can ensure your customers and employees always remain safe.
If you want premium-quality ADA signage in Boise for your business that will inform your clients and make them feel welcome, contact FASTSIGNS® today! At FASTSIGNS® of Boise, we are always ready to serve businesses throughout the entire Treasure Valley market, including the greater Boise area, Nampa, Meridian, and Kuna, ID.