Vehicle graphics are an excellent marketing tool for businesses of all sizes. Today, we dive into how vehicle graphics help businesses grow, and the available options in vehicle graphics products.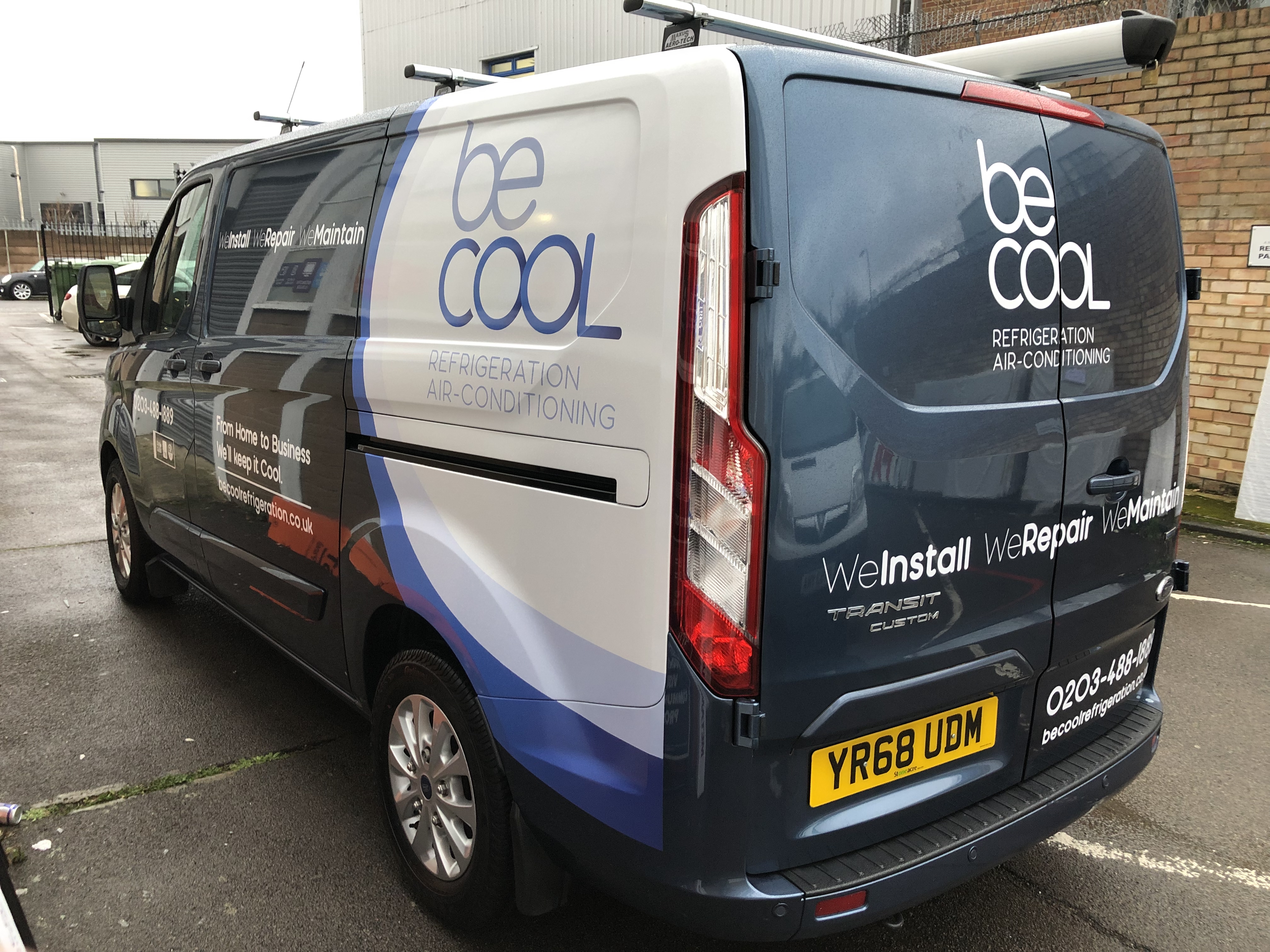 What are Vehicle Graphics?
Vehicle graphics are vinyl decals and wraps with graphics installed on a vehicle. They can be added to cars, trucks, vans, boats, airplanes, and just about any other type of vehicle. They are made with high-quality, durable vinyl which is manufactured to withstand the elements and last for years. Vehicle graphics are an excellent way to transform a boring company car into a mobile billboard.
There are many different types of vehicle graphics available, including:
Full Vehicle Wraps cover the entire vehicle body in vinyl graphics. This is a great option for making an impactful statement and gaining maximum exposure for the company.

Partial Vehicle Wraps cover a portion of the vehicle. This option can still be very impactful while lowering the cost of materials and labor.

Vehicle Decals are small vinyl graphics placed anywhere on the vehicle's surface. They are a great low-cost way to add a logo, contact information, QR codes, etc., to a vehicle.

Magnetic Signs, as the name suggests, are vinyl graphics with magnet sheets adhered. They are perfect for temporary or replacement vehicles and for businesses who don't want to commit their vehicle to full-time advertising.
How Vehicle Graphics Help Businesses
Building Name Recognition
People will notice a business's name and logo when company vehicles are on the road. Over time, people will become more familiar with the brand and be more likely to remember it when they need a product or service, and more likely to trust the company based on familiarity.
Reaching New Customers
Vehicle graphics are excellent to reach new customers. 1000s of people on average are exposed to vehicles graphics in most cities in the United States. Vehicle graphics boast one of the lowest costs per impression in advertising and marketing.
Professional Appearance
Cohesive vehicle graphics give businesses a more professional appearance. This helps companies attract high-end clients and projects.
The Best Ways to Use Vehicle Graphics
Company Cars: Vehicle graphics transform plain company cars into moving billboards.

Delivery Vehicles: If a business delivers products, vehicle graphics help generate leads and customers while out on delivery.

Service Vehicles: If a business provides services, vehicle graphics make it easy for customers to identify the company vehicle. It looks professional and generates more leads from neighbors who notice when a service vehicle is at a customer's location.

Fleet Vehicles: If a business has a fleet of vehicles, vehicle graphics make them look cohesive and professional.
At FASTSIGNS® of Boise, ID, we make and install high-quality vehicle graphics. Contact us today to learn more about our sign products and services.