Car Dealership Signs
Dealership Logos / Pole Banners / For Sale Signs / Window & Floor Graphics
Jefferson County | Louisville: Okolona, Newburg, Highview, Fern Creek, KY
There are many types of car dealership signs used to advertise sales, specials, and holiday promotions. Some common car dealership signs include billboard signs, pole-mounted signs, banners, window graphics, vehicle graphics and flags.
TYPES OF CAR DEALERSHIP SIGNS
When many people think of car dealerships, large flashy signs often come to mind. If you're interested in traditional signs used at car dealerships, or something more modern like a giant LED sign with a custom message board display, we can help. Our signs will make your car dealership stand out drawing more car buyers to your lot.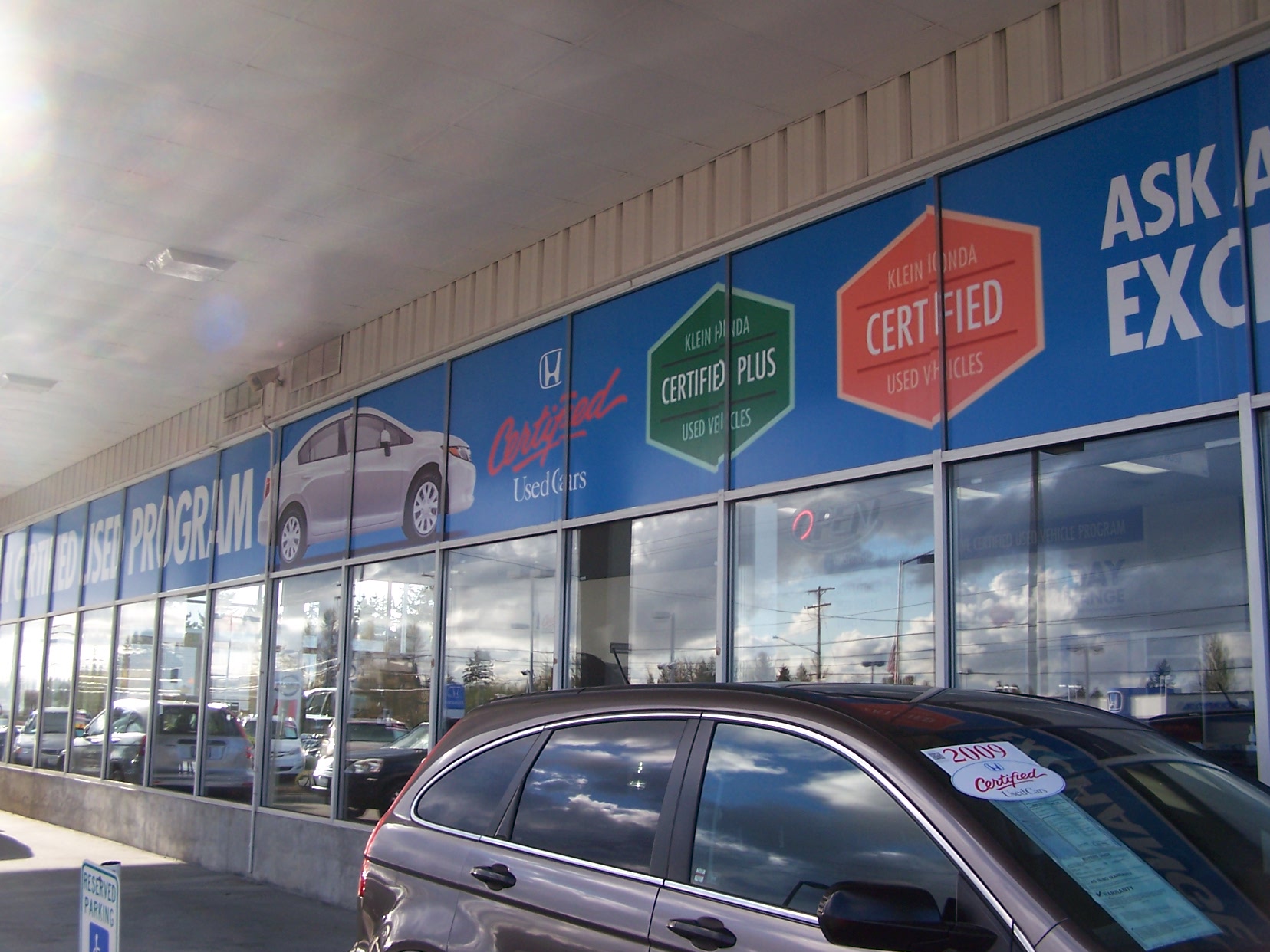 BILLBOARD SIGNS
One of the most attention-grabbing types of car dealership signs is a billboard. These signs are typically very large and placed on a busy street or highway, on your car lot or on top of your car dealership making them highly visible to potential customers. While traditional billboard sign graphics are updated by removing and then applying a new layer of material with graphics, LED lighted billboards are quickly becoming the standard for many reasons, including the ability to update the graphics instantly, and without all the costs of physically removing and reapplying graphics.
POLE-MOUNTED SIGNS
Another popular car dealership sign product is the pole-mounted sign. These signs, also called pole flags, are made from vinyl or polyester, and are placed on tall poles at the dealership. They're a great way to grab attention and make your dealership more visible in multiple ways, including helping to extend the visibility of your dealership much further to oncoming traffic.
LOGO SIGNS
In a sea of car dealerships, it is important to create a brand that resonates with the community. Using your logo and tagline consistently in all your advertising and on your signs will ensure you are reinforcing your dealership with the car buying public. We design custom logo signs, including lighted, 3-dimensional, flag, banner, and window graphics depending on your needs, goals, and budget.
CUSTOM INFLATABLES
Custom inflatables are a unique sign you may have seen used for large promotions. Because of their sheer size they draw a lot of attention. Some inflatables also incorporate movement to attract even more attention. We craft custom inflatable signs with your branding and message when you really want to make a huge impact.
WINDOW GRAPHICS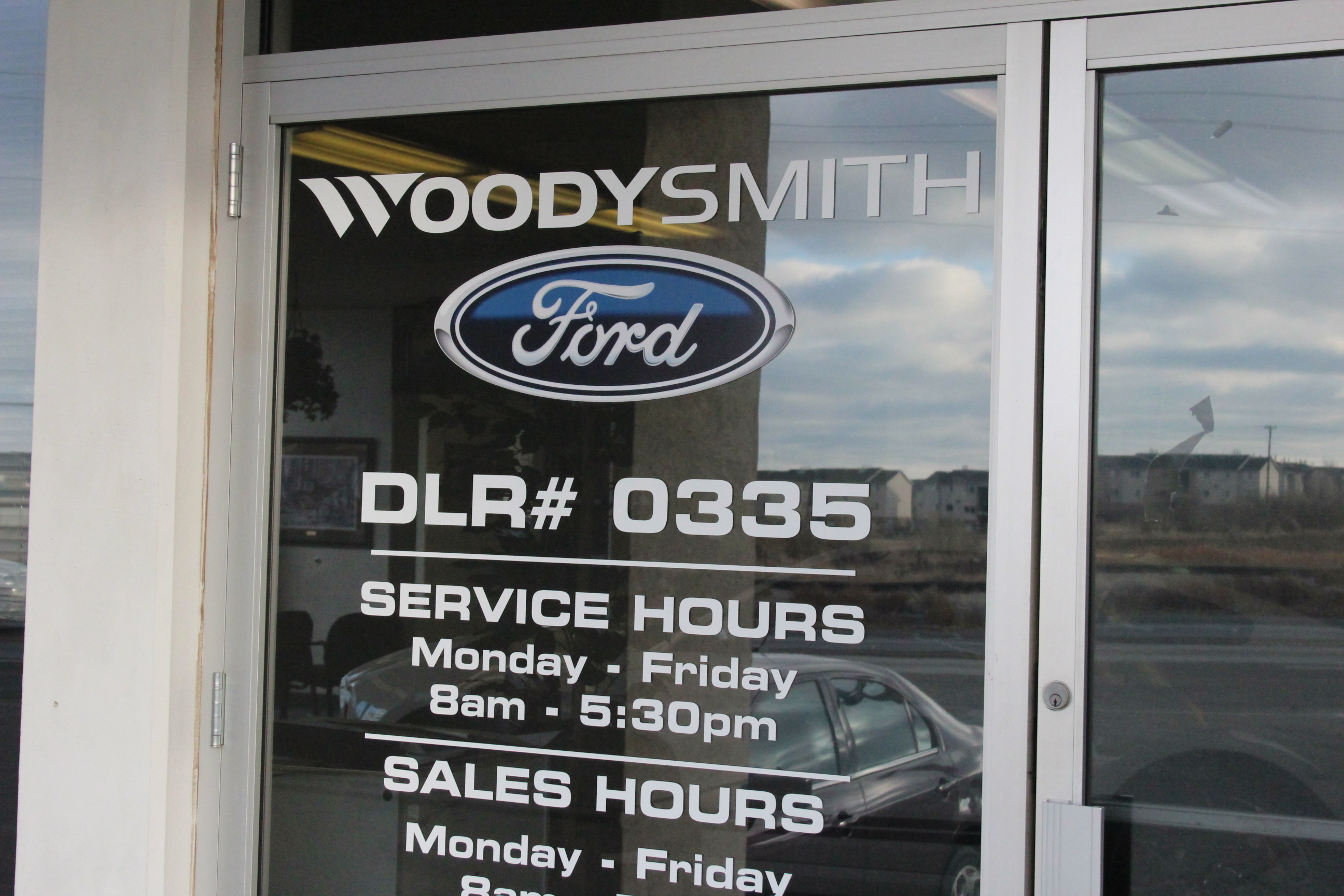 Window graphics increase visibility and promote special events and sales using your storefront windows. They are customized to include the dealership's name, logo, and contact information, and we also have a perforation option for increased visibility from within your dealership looking out. Window graphics can be updated regularly to reinforce your current promotions.
HOLIDAY / SALE SIGNS
Car dealerships are known for huge holiday and year-end blowout sales. We will design a custom sign package for each of your major holiday events to help drive the most car sales. Your sale team will love the increased traffic a comprehensive sign package can generate.
TOP-RATED CAR DEALERSHIP SIGN COMPANY in Jefferson County
Car dealerships in Jefferson County have a lot of competition, especially around Route 61. If you're looking for the best local sign company to produce a sign package for your car dealership, give us a call. We are FASTSIGNS® of Louisville, KY, and we are a full-service sign and graphics company specializing in high-quality custom signs and visuals for all types of businesses. We serve the greater Jefferson County, including Louisville, the surrounding neighborhoods and areas of Okolona, Newburg, Highview, and Fern Creek. Contact us today to learn more.