Healthcare Signs
Hospital / Medical / Emergency / Surgical / Health Care Signs & Graphics
Jefferson County | Louisville: Okolona, Newburg, Highview, Fern Creek, KY
Healthcare signs are an important part of hospital and medical facilities. Signs direct patients and visitors to the appropriate rooms and service areas providing critical information. Some common types of healthcare signs include room number signs, wayfinding signs, monument signs, medical office signs, and lobby signs.
ROOM NUMBER SIGNS
Room number signs are located outside of patient rooms and staff only areas and identify the room number for visitors and staff alike. They may also include additional information, such as the patient's name occupying the room.
WAYFINDING SIGNS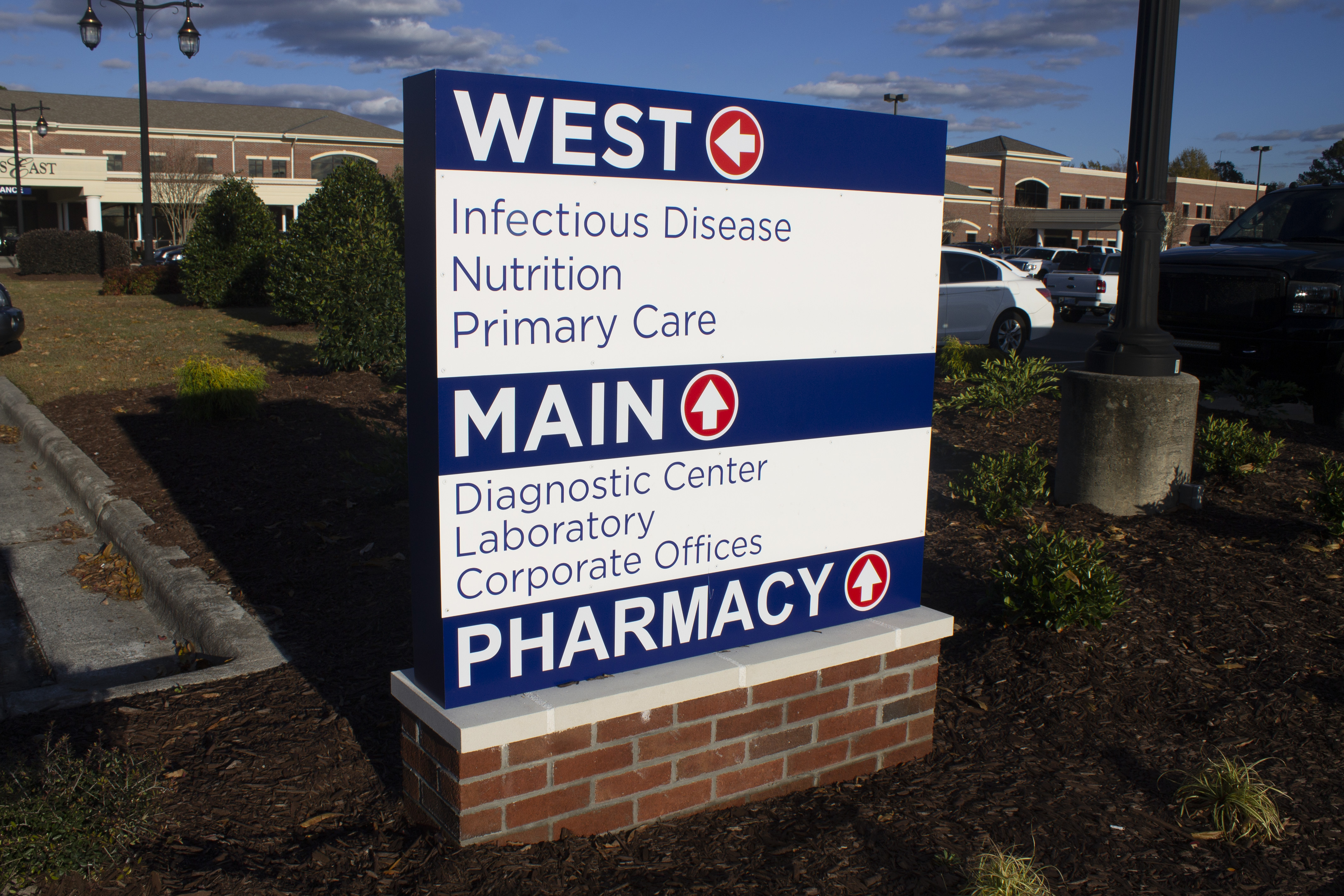 Wayfinding signs help hospital visitors and staff navigate their way around a hospital or healthcare facility. They often include arrows and other visual cues to direct people to their destination. These are important in large medical buildings where people may not be familiar with the layout or where they need to go.
MONUMENT SIGNS
Monument signs are commonly used by hospitals to identify the healthcare facility. Because of the size of most hospitals, it is not unusual for them to have more than one monument sign. Strategically located monument signs create quality ingress and egress and assist visitors in navigating what can be an intimidating situation. Monument signs are large, freestanding signs typically located at hospital or healthcare facility's entrances to various specialty areas such as emergency rooms. They often include the hospital's name, logo, and sometimes other information such as the address and phone number. Monument signs are customizable and can include LED displays, LED lighting and exterior spotlights.
MEDICAL OFFICE SIGNS
Medical office signs are designed for private practices, clinics, and medical offices. They often include the name of the practice and the name and title of the doctor or other medical professionals. These signs are essential in helping patients find the right office and promoting the office's professional image. Because many medical practitioners are geographically bunched together, the strategic use of signage provides clarity for patients and helps to promote the medical professional's specialty.
LOBBY SIGNS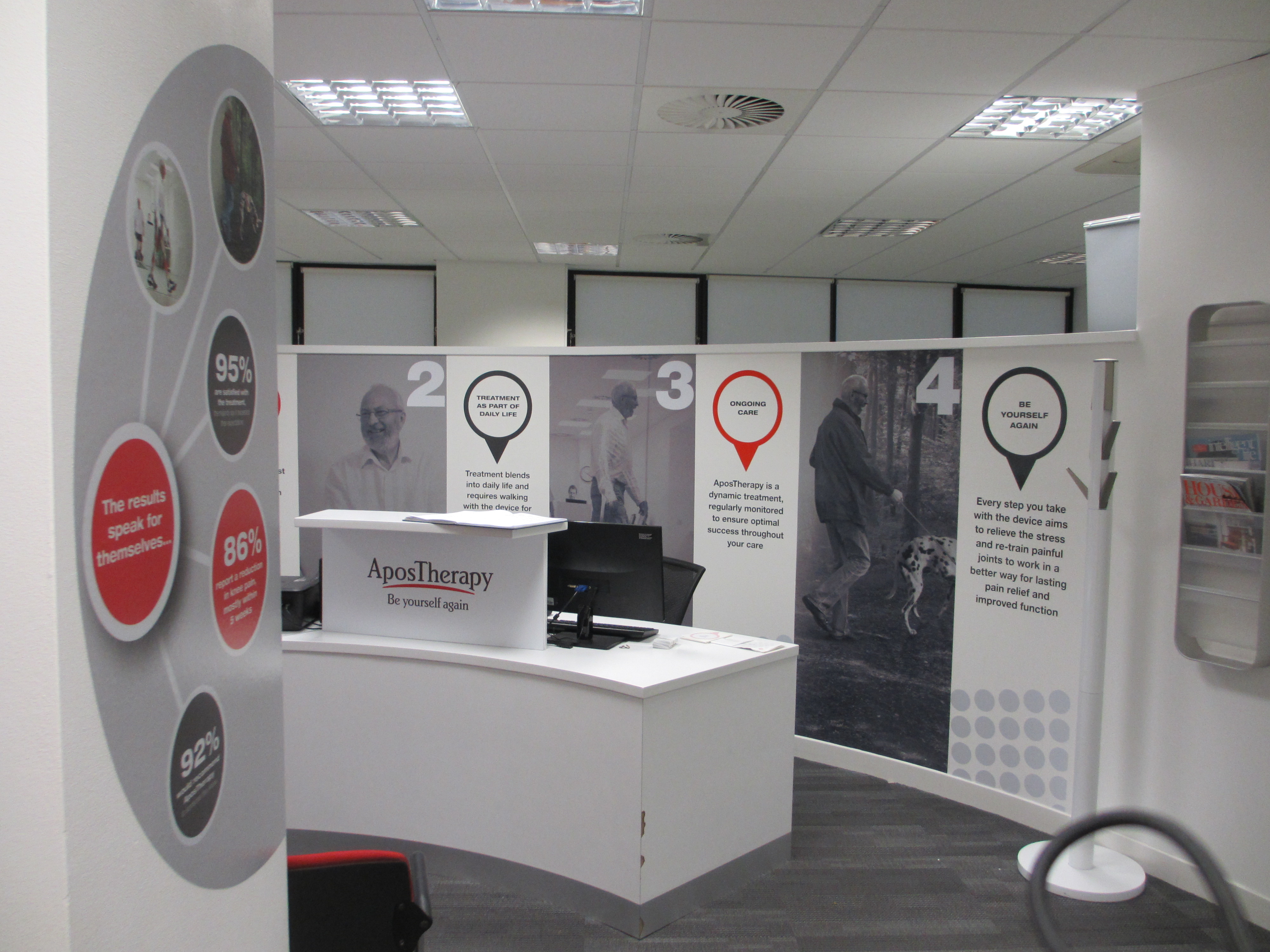 Lobby signs are used to direct patients to the appropriate floor and office. Lobby signs are typically located in a hospital or healthcare facility's main lobby or reception area. They offer quick reference to new patients and visitors seeking their medial provider in a sea of medical practices.
TOP-RATED HOSPITAL SIGN COMPANY in Louisville, KY
If you're looking for a great local sign company in the Jefferson County area to design, fabricate and install custom signs for your hospital or medical facility, please consider us, FASTSIGNS® of Louisville, KY. We've been making signs for years, helping businesses in the greater Louisville area, and we understand the unique sign needs of hospitals and healthcare facilities. Our team of sign experts will design and install an amazing sign package for your hospital, from ADA signs to wayfinding signs to logo and monument signs. We work with hospitals and medical buildings in the greater Jefferson County area, including Louisville, Okolona, Newburg, Highview, Fern Creek, and beyond. Contact us today to get started or if you have any questions. We would be happy to visit your office, learn about your healthcare facility, and show you all your sign options.