Menu Boards
Menu Boards / Ordering Signs / Restaurant Menu Signs / Outdoor Food Menus
Jefferson County | Louisville: Okolona, Newburg, Highview, Fern Creek, KY
Digital menu boards are attractive, utilitarian, and effective for eateries. They come in a variety of styles and can be customized to fit your brand. Chalkboards and indoor non-digital menu boards are also popular choices for restaurants, bars, and cafés.
Menu boards are used to highlight specials, promote new menu items, and upsell customers on items they may not have considered.
BENEFITS OF CUSTOM MENU BOARDS
Menu boards do more than display your offerings; they also: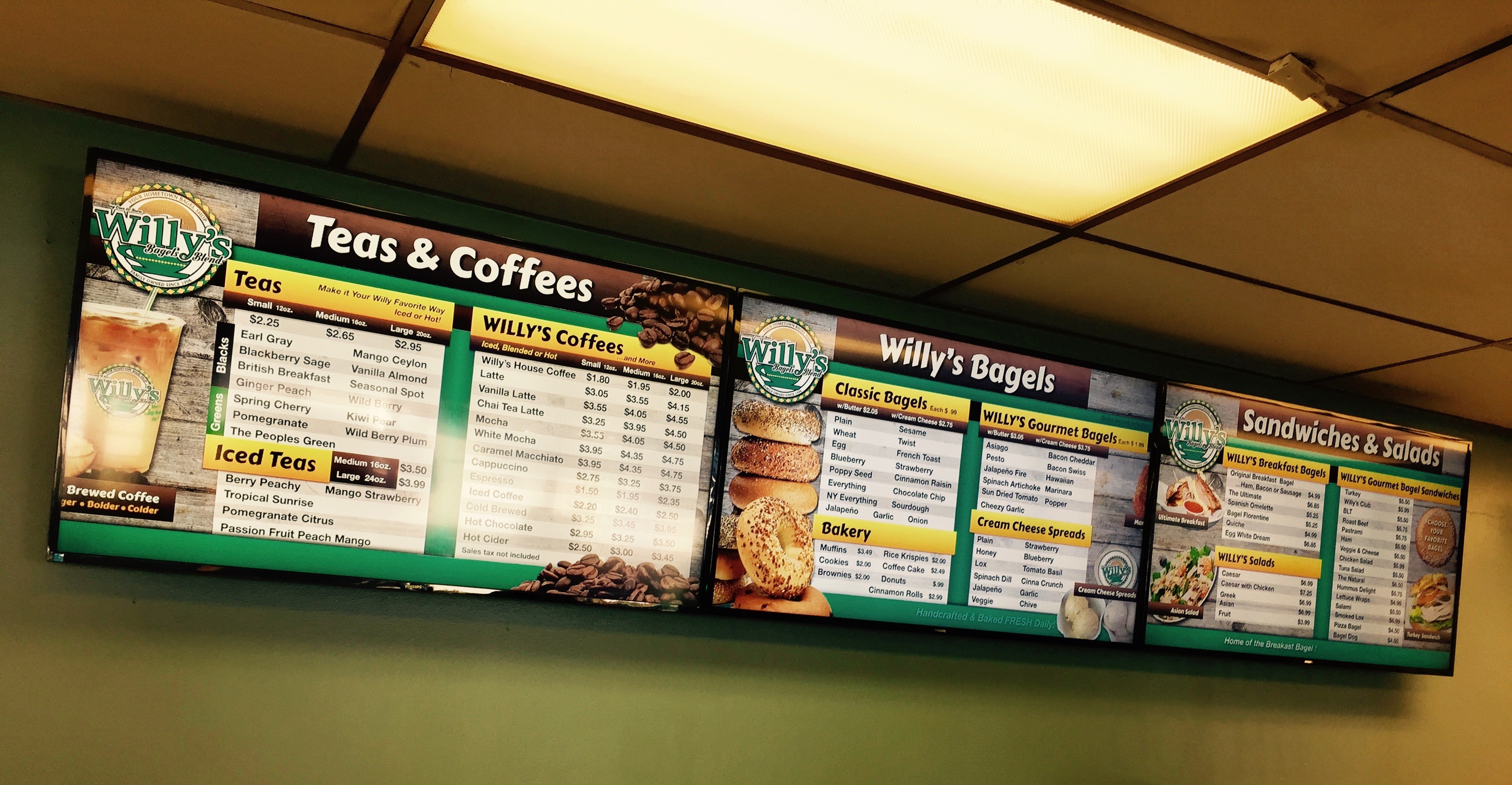 • Help customers make decisions: Customers are more likely to purchase an item if they see it. Menu boards help increase sales by nudging customers towards items with tantalizing pictures and highlighted descriptions.
• Increase customer satisfaction: Well-designed menu boards make it easy for customers to find what they're looking for, leading to increased satisfaction and repeat business.
• Drive brand awareness: Your menu board reflects your brand and should tie in with your aesthetics. You can use your menu boards as another opportunity to reinforce your brand identity.
CHALKBOARD / SIDEWALK SIGNS
Chalkboard signs, also called sidewalk signs, are a classic choice for displaying menu items to customers. They're easy to update and change, making them ideal for small restaurants and cafés. They can also be used to display any other information, such as daily specials or events, or a custom message. A-frames can be placed in high traffic areas close to your restaurant, ensuring they are seen by consumers likely to stop in.
DIGITAL MENU BOARDS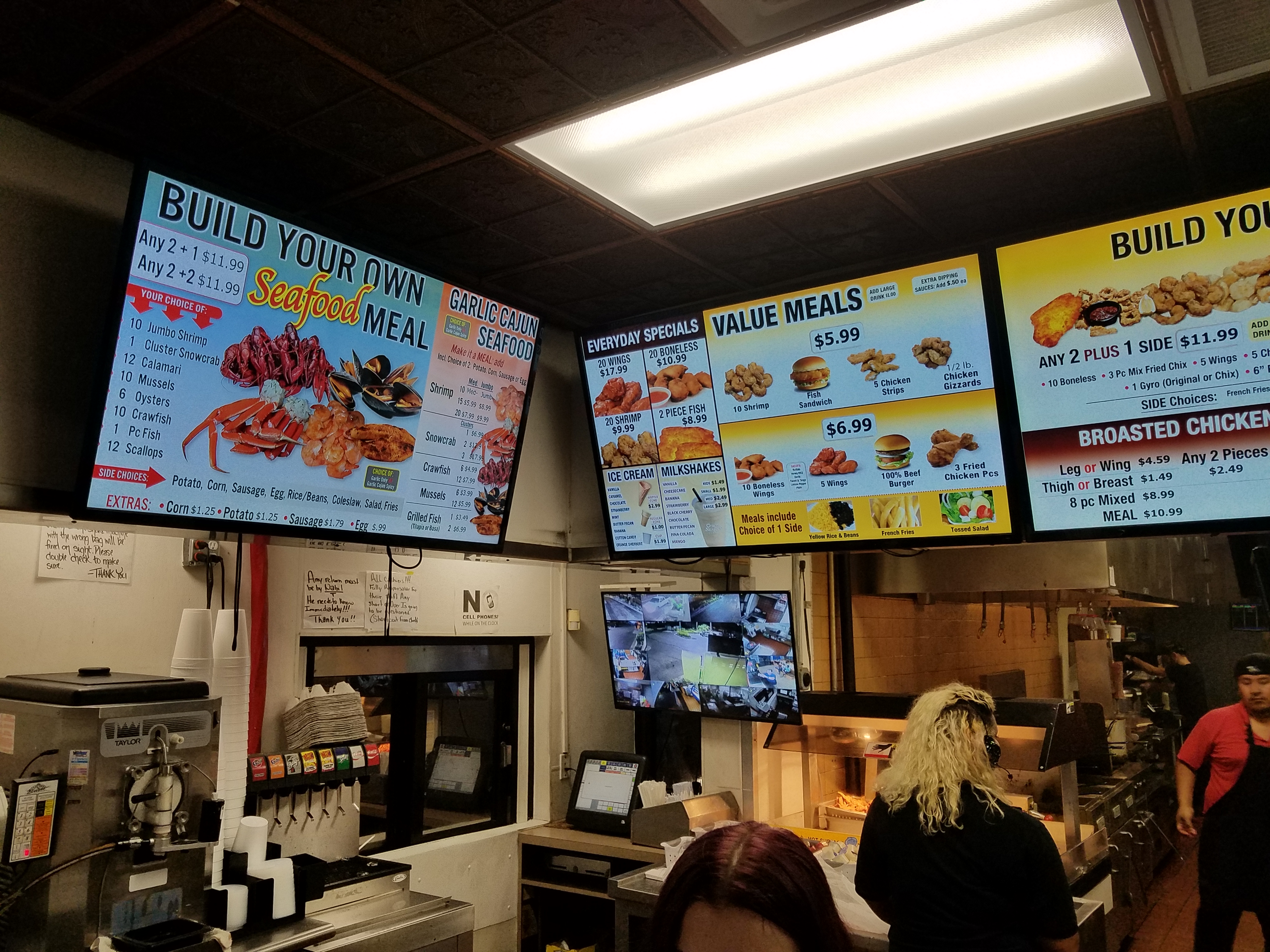 Digital menu boards are becoming increasingly popular, as they offer several benefits over traditional menu boards. They display your menu on large TV screens and are easily edited and updated at low cost, saving both time and money over a static menu board.
LED MENU BOARDS
LED menu boards are a newer type of menu board that uses light-emitting diodes to illuminate the board. LED menu boards are energy efficient and are used to display information such as specials, company slogans, upcoming events, and flash sales. They are also ideal for menus that change seasonally or monthly.
TOP-RATED MENU BOARD SIGN COMPANY in Louisville, KY
If you're looking for a top-rated sign company in the Louisville area to create custom digital menu board signs that will impress your guests and drive sales, look no further. At FASTSIGNS® of Louisville, KY, we are your go-to sign shop for all your sign and graphics needs. We work with businesses in Jefferson County and beyond, including Louisville, Highview and Newburg areas. We'll help you beat the competition with a quality sign package, give us a call today!