Lighted Signs
Lighted / Illuminated / Electrical / LED / Backlit / Front Lit / Halo Lit
Jefferson County | Louisville: Okolona, Newburg, Highview, Fern Creek, KY
Various lightbox signs, channel letter signs, and neon signs can be placed in your business to attract customers and provide visibility to your brand or shop, even in the dark. Lighted signs and illuminated signage are attention-grabbing and can make your business instantly recognizable.
With a surplus of options available, it can be tricky to choose the right sign that would be most memorable to passersby. FASTSIGNS® can provide you with electric lighted signs made with premium-quality materials, designed specifically for your brand. Our professionals will help you choose from different custom designs and lighting options to help you accomplish your marketing goals.
TYPES OF SIGN LIGHTING
Nowadays, there is a wide selection of lighted signs in Louisville due to the various customization options available. Some of the most common lighted signage used by businesses are cabinet signs, front-lit signs, reverse-lit signs, neon signs, and signs with external lighting.
LIGHTBOX or CABINET SIGNS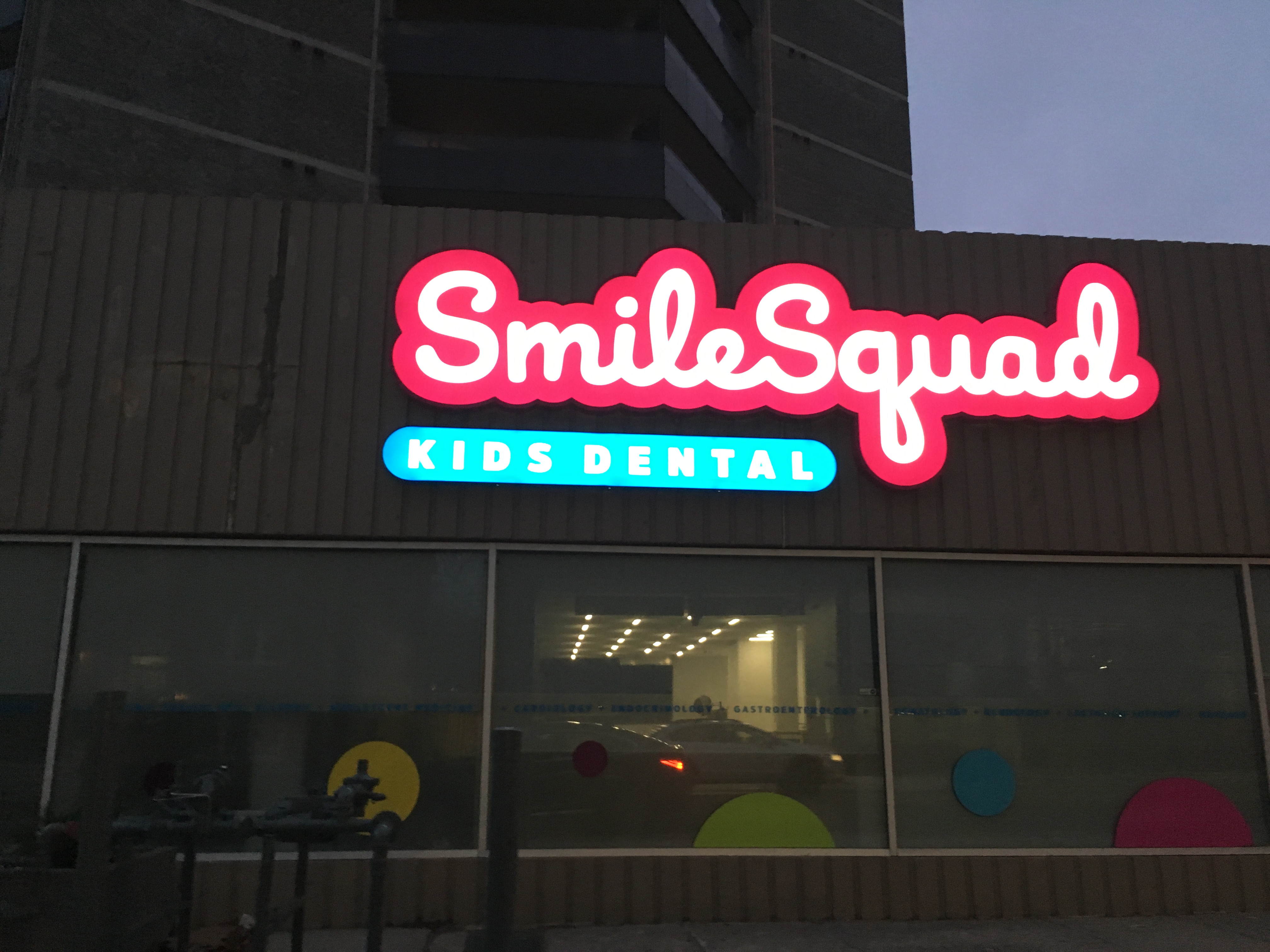 Lightbox or cabinet signs are structured with the design on a box made using transparent panels with the lighting element inside. The panels can be designed to feature your company's logo, name, branding graphics, slogan, or other information. Lightbox and cabinet signs are among the most value priced lighted signs for your business in today's market.
FRONT-LIT SIGNS
If you want your business's logo to be instantly noticeable and eye-catching, you should go for a front-lit business sign. Every letter of your sign will be illuminated from the front and allow each color to be highlighted vividly. Many eateries, salons, and retail stores use front-lit signs to improve their curb appeal or place them inside to create brand-relevant aesthetics.
BACK-LIT/HALO-LIT/REVERSE-LIT SIGNS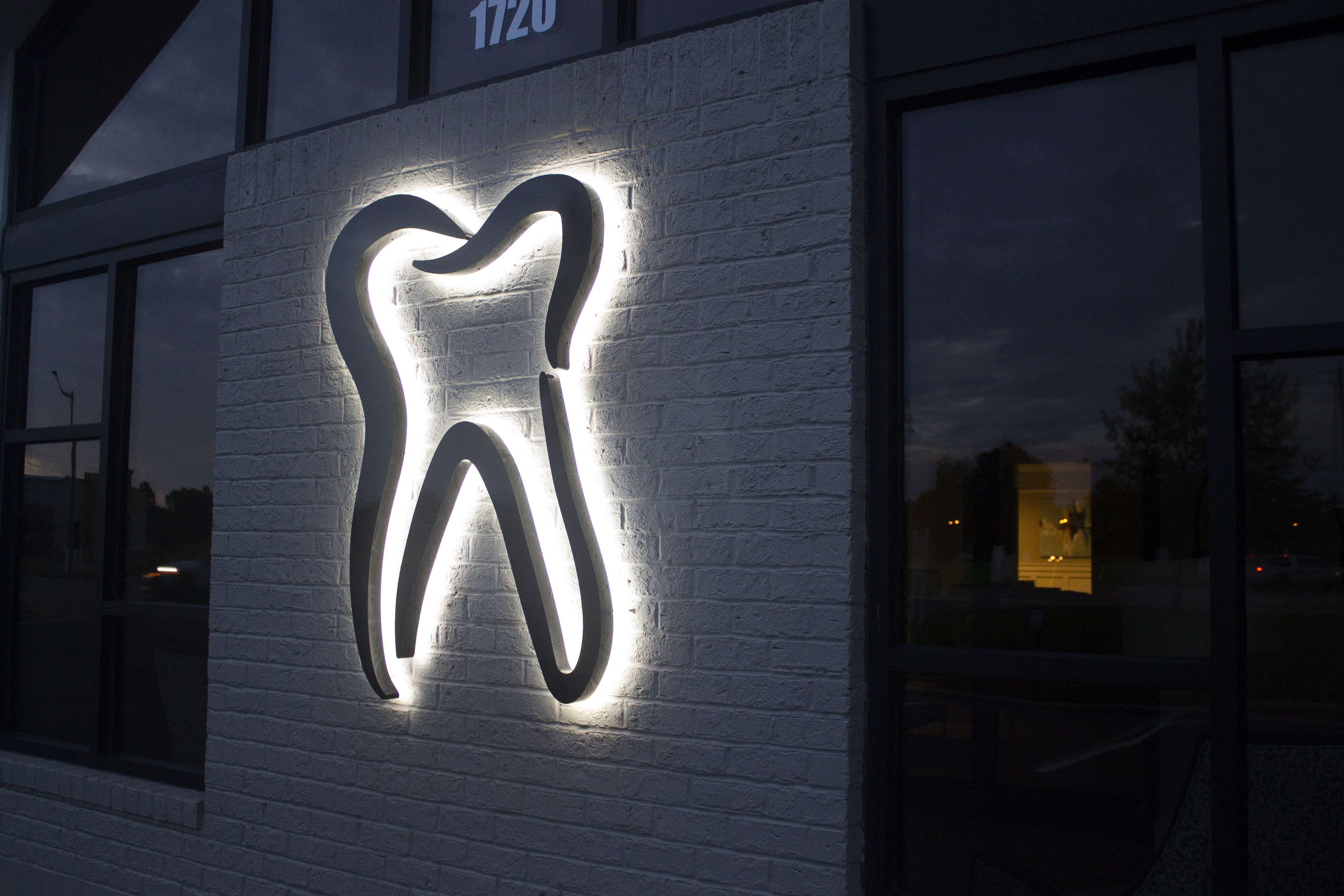 If you want something more subtle than a vibrant front-lit sign, you should choose an ethereal halo-lit or reverse-lit sign. Back-lit signs offer a quiet sophistication to your brand while ensuring the sign is noticeable to all, whether near or far. These signs offer more customization options than lightbox signs, and the lettering is much more prominent during the day and night. You can choose an option of neon or LED lights depending on your preference or aesthetics.
NEON SIGNS
Neon signs are highly popular for their high-quality retro look, while being bright and attention grabbing. These signs can be used inside and outside your business and feature your brand's slogan and logo. Neon signs offer a vibrant glow and old-school charm that LED lights cannot replicate.
EXTERNALLY LIT SIGNS
Externally lit signs are typically illuminated by a detachable outside source such as barn lights or directional flood lights. Businesses can choose between three lighting options: recessed lighting, top lighting, and ground lighting.
Recessed lighting is obscured from public view and only gives a subtle glow to the shadowed areas of a sign. Ground lighting illuminates monument signs exceptionally well and gives them a stunning, modern look. Top lighting lends an old-school look to a hand-painted or dimensional letter sign, which makes it more prominent for passersby.
If you are looking for lighted signs in Louisville that will instantly put your business in the spotlight, you should call FASTSIGNS®. FASTSIGNS® of Louisville can make all kinds of customizable lighted signs for businesses in the greater Louisville area, including Okolona and Newburg, KY. Get in touch with our designers today and build memorable signs for your business with FASTSIGNS®.