Restaurant Signs
Restaurant / Bar / Café / Food Truck / Food Stand / Mobile Food Cart Signs
Jefferson County | Louisville: Okolona, Newburg, Highview, Fern Creek, KY
Suppose you want your bar or restaurant to make an impression before your guests even walk in the door. Prominent window graphics, exciting outdoor sign, or colorful flag sign is a must-have. A comprehensive professionally designed sign package helps you stand out in a busy bar and restaurant area like Downtown Louisville on Main St.
Continue to impress your guests as they walk inside your establishment, with exciting menu boards, informational floor graphics, and eye-catching digital signs.
TYPES OF RESTAURANT SIGNS
No matter how big or small your restaurant, signs are vital to your success. Outdoor signs, window graphics, flags, menu boards, floor graphics, and digital signs are all important and have powerful uses. Here are a few of the benefits of different restaurant signs.
MENU BOARDS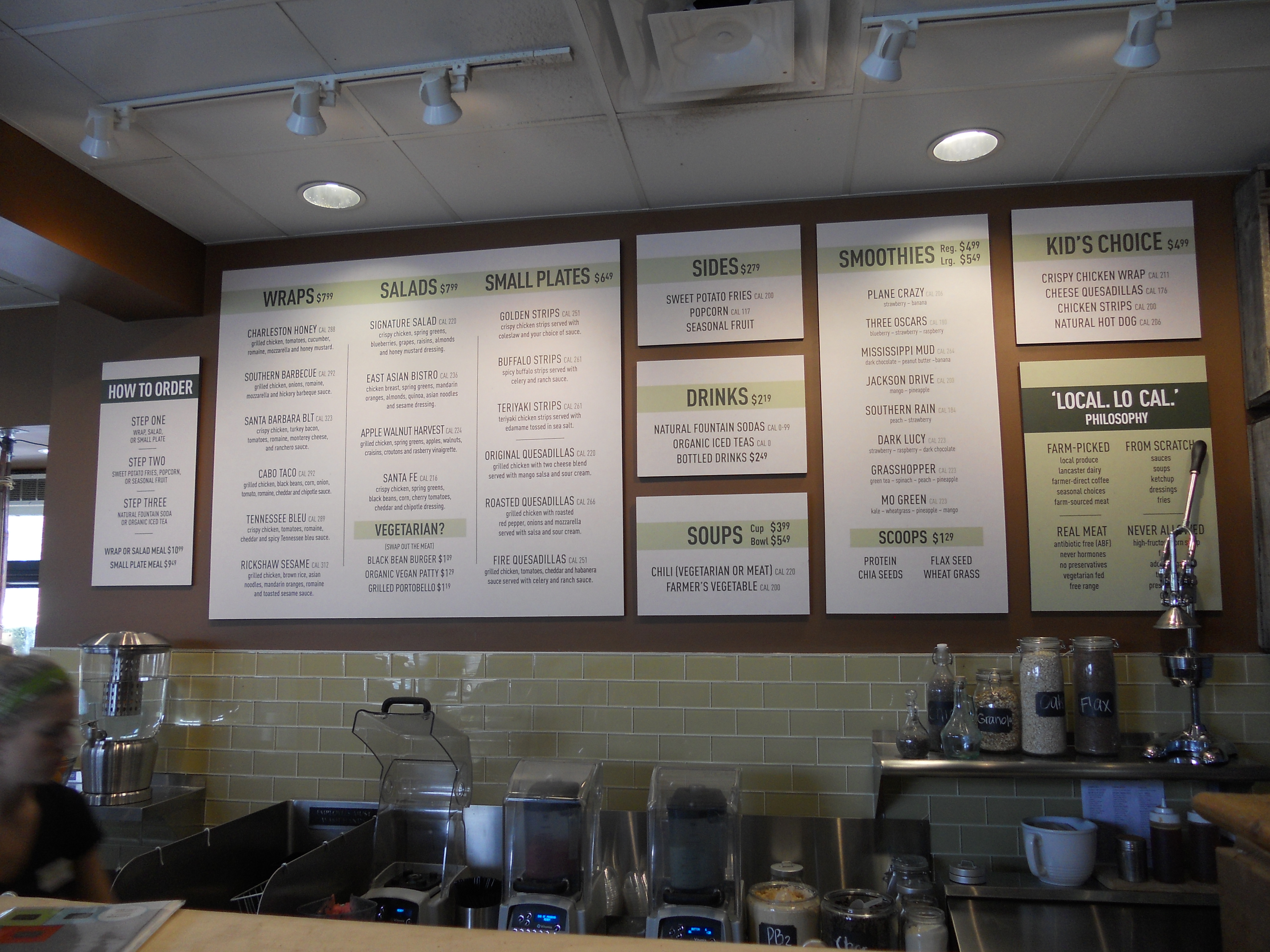 Menu boards are often used in restaurant and bars turning a lot of covers. By displaying your food items and libations along with descriptions, menu boards support more ordering accuracy while decreasing the time it takes for consumers to choose and pay for their items. Quality digital menu boards cut down on questions freeing up staff.
OUTDOOR SIGNS
Outdoor signs are crucial for any restaurant and are typically the biggest part of a restaurant's sign budget. A large, bright, professionally installed outdoor lighted sign is money well spent. A quality lighted sign not only helps identify your restaurant for consumers looking for your destination but can be the sole reason a passerby tries your restaurant for the first time.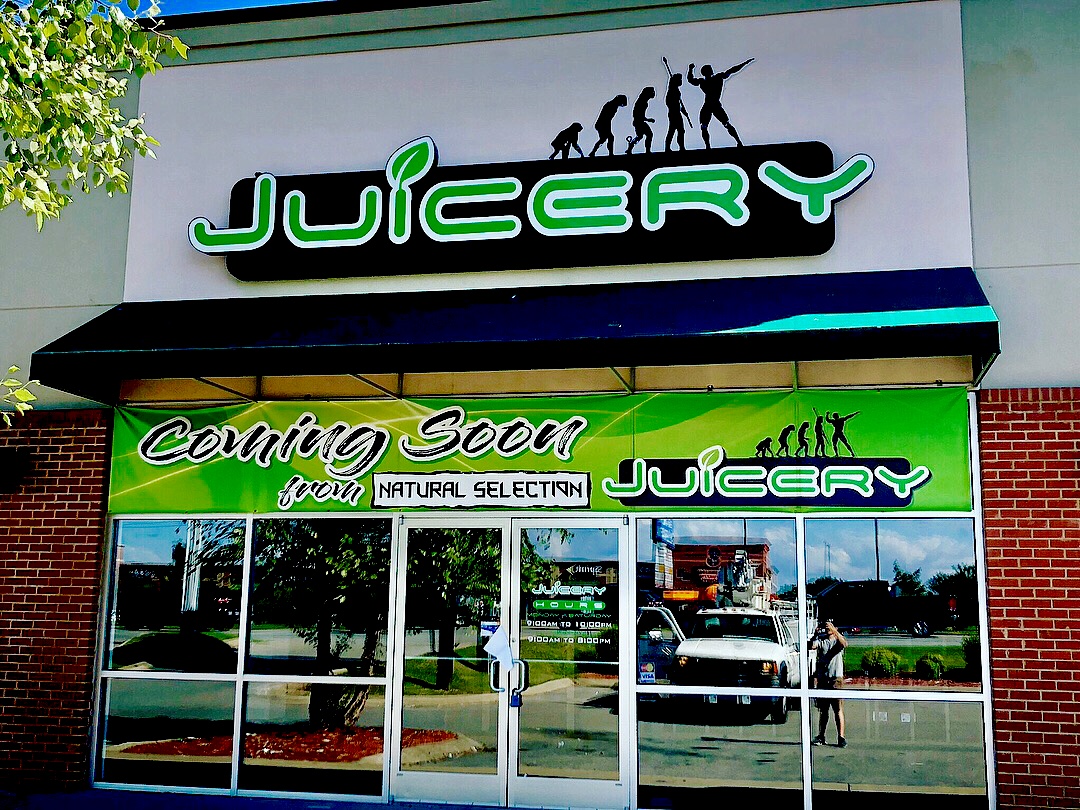 FLAG SIGNS
A flag sign is more than just a piece of cloth with a design mounted on a pole, stuck in the ground. It is an invaluable marketing tool when placed in front of a restaurant or bar. Flag signs are a simple idea, but they grab attention with movement and bright colors helping you stand out from the many restaurants in Louisville.
FLOOR GRAPHICS
Floor graphics are a type of advertising product that utilizes empty floor space to market products and services with unique and eye-catching designs. They can promote special events, advertise new menu items, help direct traffic, or add a touch of personality to your establishment. Floor graphics are an effective way to grab attention and influence guest behavior. Studies have shown they increase dwell time and impulse purchases and improve brand recognition.
DIGITAL SIGNS
Digital signs are another powerful way to reach potential guests and create a memorable experience. Whether you're highlighting daily specials or promoting upcoming events, digital signs are an effective way to get noticed.
WINDOW GRAPHICS
Window graphics are one of the first things guests see when they approach your establishment, so it's important they are of high quality and accurately reflect your restaurant brand. Good window graphics help create a cohesive, professionally branded appearance, and are a key marketing tool to promote certain items and specials.
TOP-RATED RESTAURANT SIGN COMPANY in Louisville, KY
If you're looking for a great local sign shop to craft custom signs for your restaurant, bar, or café, give us a call at FASTSIGNS® of Louisville, KY. We serve Jefferson County, Louisville, Highview, Okolona, Fern Creek, and Newburg. Don't wait to give your business a boost. Contact us today to learn more!