Grand Opening Signs
Grand Opening / New Business / New Location / Now Open Signs
Jefferson County | Louisville: Okolona, Newburg, Highview, Fern Creek, KY
When opening a business, marketing your new endeavor properly is essential to your success! Whether you are opening a store in the Jefferson Mall, a restaurant on Route 150, or any other type of business in the Louisville area, grand opening signs are a fantastic way to announce your business to the community.
Some of the most common types of grand opening signs include vinyl banners, yard signs, window decals, coming soon signs, and now open signs.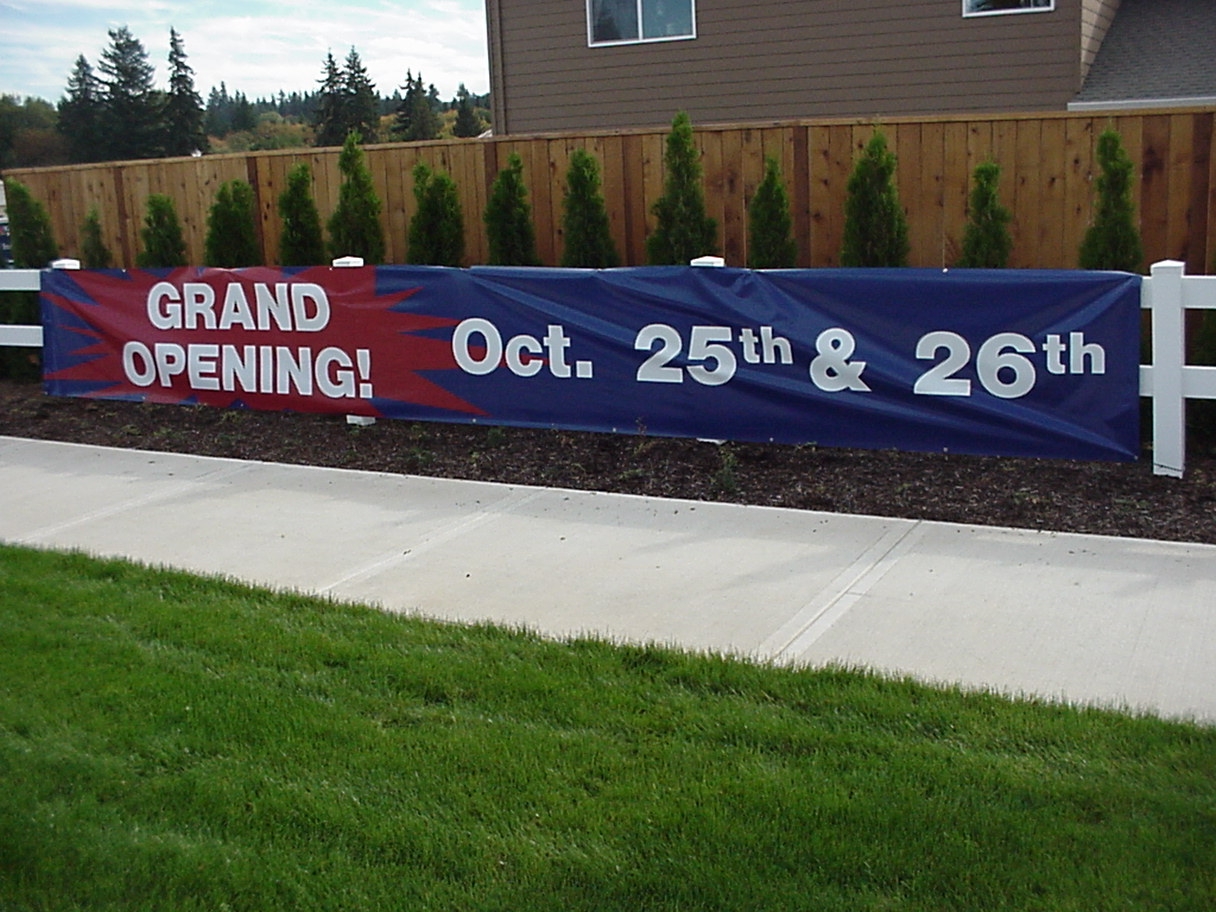 VINYL BANNERS
A vinyl banner is a great way to announce your new business. They are large, eye-catching, and can be hung in various locations. Vinyl banners are also very durable and can withstand the elements, making them great for both indoor and outdoor use. Often businesses will use a series of banner signs starting with coming soon, under construction, grand opening, and now open.
YARD SIGNS
Yard signs can be used strategically to let the public know about your grand opening. If you have a lawn area or another high traffic area where a sign can be stuck into the ground, a yard sign is an inexpensive but effective way to advertise your business. When many yard signs are placed together around a property, they can have a very powerful combined effect. Don't worry if your building doesn't have a yard or lawn, A-frame or sandwich board signs are an effective replacement for yard signs and can be moved around easily to draw in walking traffic.
NOW OPENING
Let the community know you're open for business with a big, bold NOW OPEN sign. This is one of the most important grand opening signs, as it lets potential customers know when you're officially open for business, and to come on in to browse and make purchases.
COMING SOON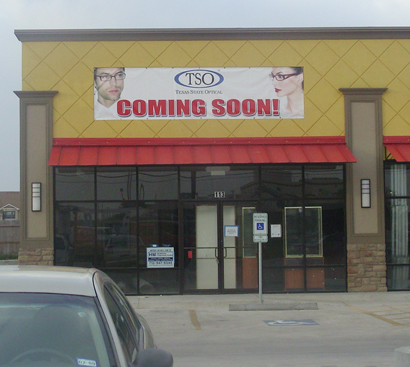 If you're getting ready to open your doors, a coming soon sign is an effective way to generate excitement. Coming soon signs start building excitement for your brand well before you open the doors. You may consider adding a countdown to your coming soon sign to build anticipation.
VEHICLE GRAPHICS
Vehicle graphics are an excellent way to saturate your brand in your immediate neighborhood. Parking your vehicles strategically in your parking lot will make your new brand visible to drive-by traffic. Whether you have just one or two work vehicles, or an entire fleet, we will install custom graphics with a message to let consumers know you have recently opened for business.
TOP-RATED GRAND OPENING SIGNS COMPANY in Louisville, KY
If you are just getting ready to open a new business, congratulations from us at FASTSIGNS® of Louisville, KY. If you want help with grand opening signs, if you need advice, or have any questions about the best way to market your business, give us a call. We would be happy to sit down with you and help you explore all your sign options. We provide professional sign services to Jefferson County, including Louisville, Okolona, Newburg, Highview, Fern Creek, and the surrounding cities and towns. Contact us today to learn more about our grand opening sign options and how we can help you make a splash with your new business.