Fleet Graphics
Graphics & Wraps for Service Trucks / Delivery Vans / Employee Cars / Company Vehicles
Jefferson County | Louisville: Okolona, Newburg, Highview, Fern Creek, KY
Fleet graphics and vehicle wraps are one of the most effective ways to promote your brand and generate new customers. Full color custom graphics take a standard vehicle to a dynamic moving billboard. We turn your cars, truck, boats or even your business aircraft, from a way to get from one place to another into a revenue generating powerhouse.
Fleet graphics and wraps are one of the most effective forms of advertising for the simple reason many people see them. Vehicles with well-designed graphics generate thousands of daily impressions, many of these impressions will become customers. Some of the vehicle graphics products we offer include magnetic signs, partial wraps, full wraps, rear window graphics/decals, and semi-truck graphics.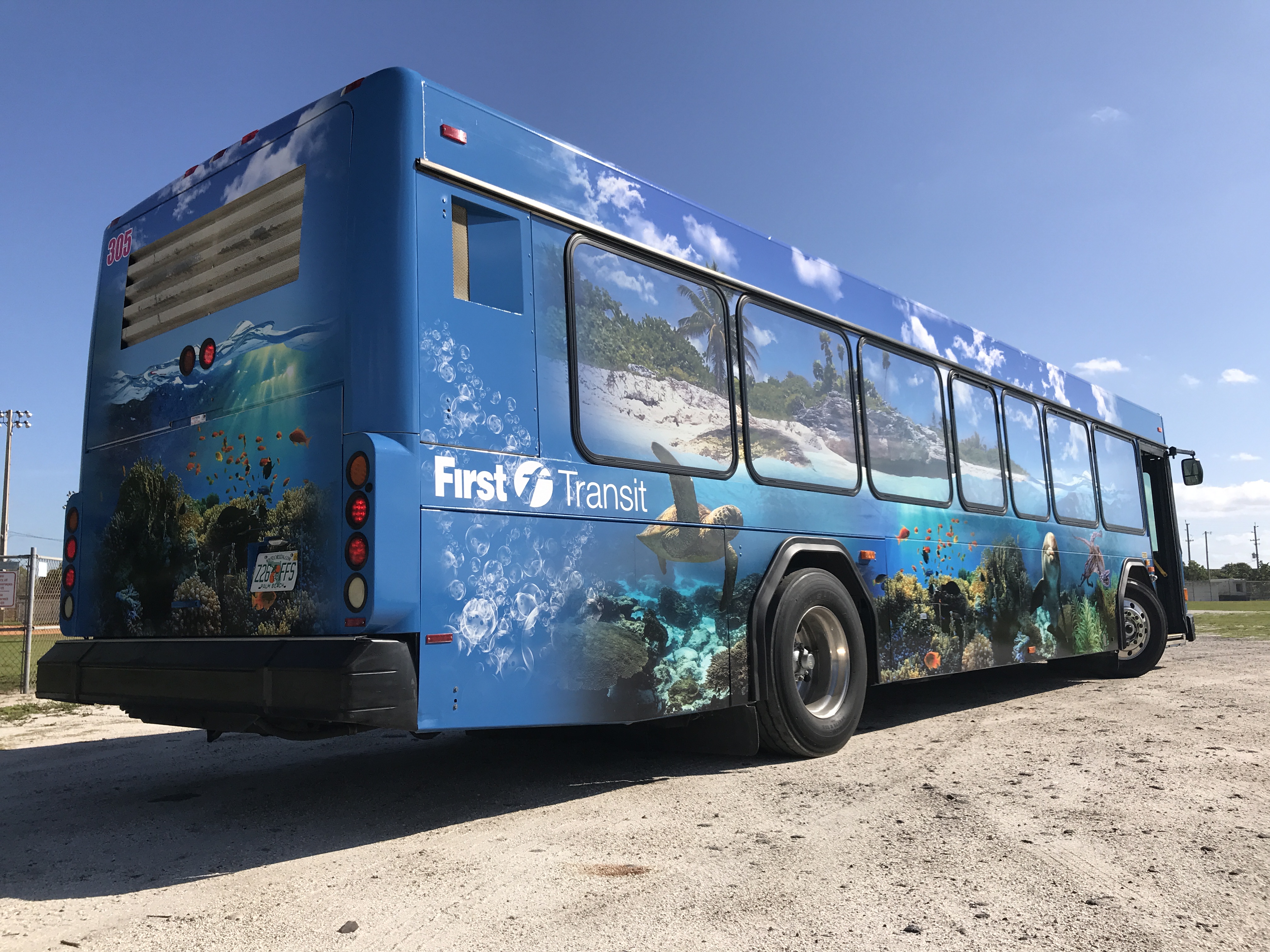 MAGNETIC FLEET SIGNS
Magnetic signs are a popular choice for businesses that want to use their vehicles to advertise and market their company, but don't want to commit to having graphics on their vehicles 24/7. Magnetic signs are applied to the surface of a vehicle magnetically, so they are easily removed and replaced. They are great for leased vehicles and vehicles that are also used for personal use. Since magnetic signs aren't permanently adhered to your car, truck, or van they are the perfect option for part-time advertising. Some HOA's do not allow commercial vehicles, having the option to remove your business branding when you head home for the evening provides essential daily advertising and compliance with HOA rules when you arrive home for the evening.
FULL WRAPS
Full vehicle fleet wraps are the most impactful way to promote your business with your fleet of vehicles. A full wrap covers the entire vehicle, as the name suggests, including the windows. With a well-designed full vehicle wrap, your company will grab the attention of thousands of possible customers daily. Our expert designers have access to a database of cars, trucks, and vans allowing our team to create warps that perfectly adhere to your company's vehicles.
PARTIAL WRAPS
Partial wraps are less expensive than full vehicle wraps but are still highly effective. They offer most of the same benefits as full wraps, but don't cover the entire vehicle. You can wrap just a section of the vehicle, like the front, top, or back, or even just a panel like the hood.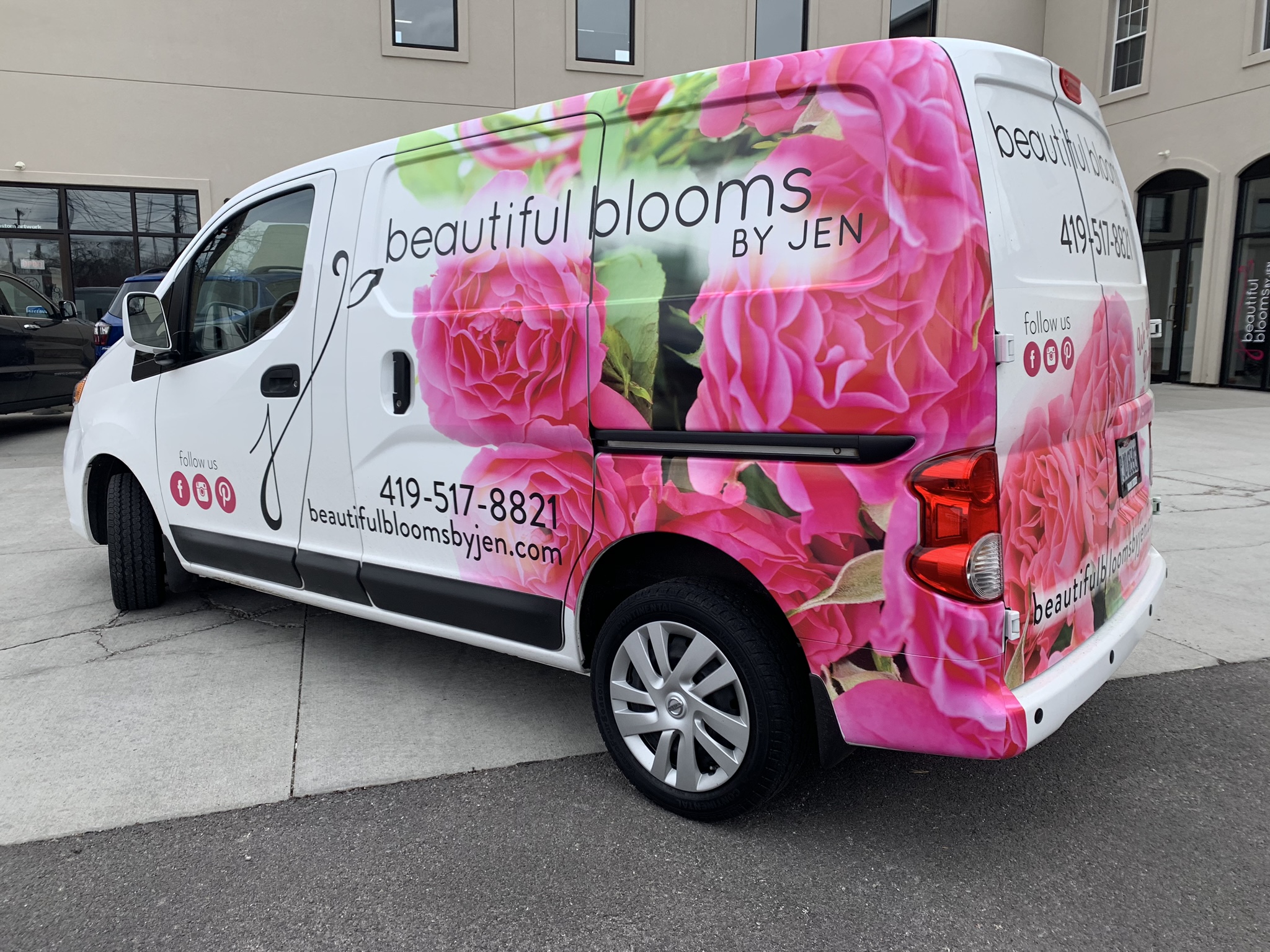 REAR WINDOW GRAPHICS
We all end up sitting in traffic, especially during the high congestion of the workday. Rear window graphics and decals install quickly and easily and will fit within your company's budget. With professionally installed rear window graphics those frustrating traffic jams turn from annoyance to a business opportunity. Rear window graphics are excellent option for those who want to be able to promote their business with a fleet of vehicles, but at a much-reduced cost.
SEMI TRUCK GRAPHICS & WRAPS
Whether you're driving down the 245 or the 64 in Louisville, your semi will be tough to miss with amazing graphics covering all sides of your vehicle. Semi-truck graphics and wraps are an effective way to use the vast real estate of your semi-truck because they are the largest vehicle sign on the road and are sure to get noticed. Truck graphics are usually vinyl decals applied to the sides and rear of the truck, whereas a semi-truck is a much larger, more involved installation. Often reflective vinyl is used to ensure your graphics are seen day or night.
TOP RATED FLEET WRAPS & GRAPHICS COMPANY in Louisville, KY
If you're looking for a top-rated local sign company that will design and install graphics for your fleet of vehicles, give us a call. We're FASTSIGNS® of Louisville, KY, and serve the greater Jefferson County area, including Louisville, Highview, Newburg, and beyond. We look forward to speaking with you soon.