Coroplast Signs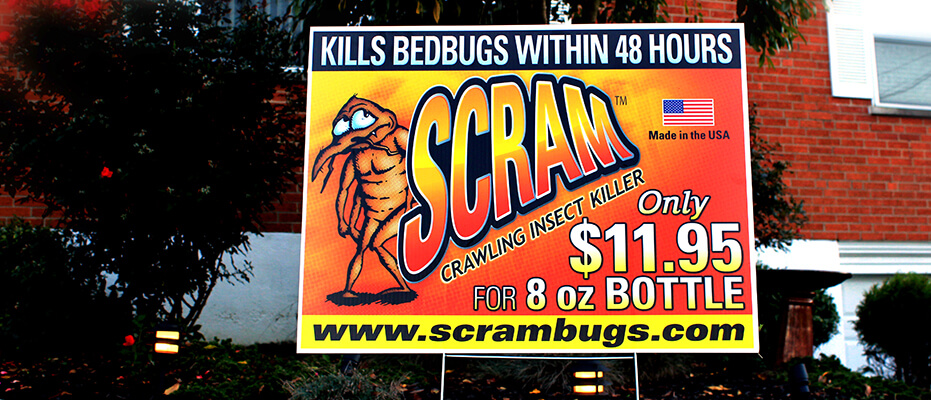 In the world of business signs, there's a need for both durability and versatility, especially when trying to make a lasting impression without breaking the bank. Enter Coroplast® signs, the game-changer in the signage industry.
Coroplast signs are made of a twin-wall polypropylene sheet, a unique composition that gives these signs remarkable properties. Despite being incredibly lightweight, they have impressive sturdiness, ensuring they stand the test of time. This combination makes them perfect for businesses with easily transportable yet robust signage solutions.
Versatile Business Signs
One of the standout features of Coroplast signs is their adaptability. Whether you're considering indoor displays for a trade show or short-term outdoor placements for a promotional event, these signs rise to the occasion. Their construction ensures they can handle varying conditions, from controlled indoor environments to the unpredictable outdoors.
Why Coroplast Business Signs?
When businesses invest in signage, there's often a trade-off between cost and quality. However, our team can assist businesses with Coroplast signs so they don't have to compromise. These signs offer an affordable visual communications solution, ensuring businesses can prominently showcase their brand without straining their budgets.
In the vast world of business signs, Coroplast signs are emerging as a choice for many with their variety of benefits. And with FASTSIGNS at the forefront, businesses can be assured of impeccable design, quality, and execution. Dive into the future of signage with Coroplast, and let your brand shine brighter with every display.
Contact your locally owned FASTSIGNS to start designing your custom coroplast sign.
Coroplast Sign Applications
Menu boards
Special event signage
Directional and informational signs
Indoor point-of-purchase signs
Temporary and promotional signage
Tradeshows
Coroplast Sign Ideas
Increase the effectiveness of your corrugated signs by:
Using stripes, borders and additional lettering colors
Adding a logo or graphic symbol
Using frames or stakes, or displaying on an easel
Installation
Coroplast® signs may be displayed in several ways:
Self-supporting (with a cardboard easel)
Suction cups
Double-sided tape
Velcro®
Framed and/or staked
Care
Squeegee in the direction of the corrugations when cleaning.
Do not leave Coroplast signs in direct sun or in a hot car; they may bow or bend if not laying flat.
Sign products and materials may vary by location. Contact your local FASTSIGNS® center for more information on product availability.
Make Your Business Shine
If you're looking for an eye-catching way to advertise your business, consider coroplast signs from FASTSIGNS. These display signs are lightweight and durable, making them ideal for indoor and outdoor use. Whether you need a single sign or multiple signs to create a unified look, FASTSIGNS has the perfect coroplast sign solution for your needs.
Coroplast signs offer several advantages over other types of signage. They won't fade in direct sunlight, they're waterproof and weatherproof, and they can be printed on either one or both sides, depending on your design preferences.