Magnetic Signs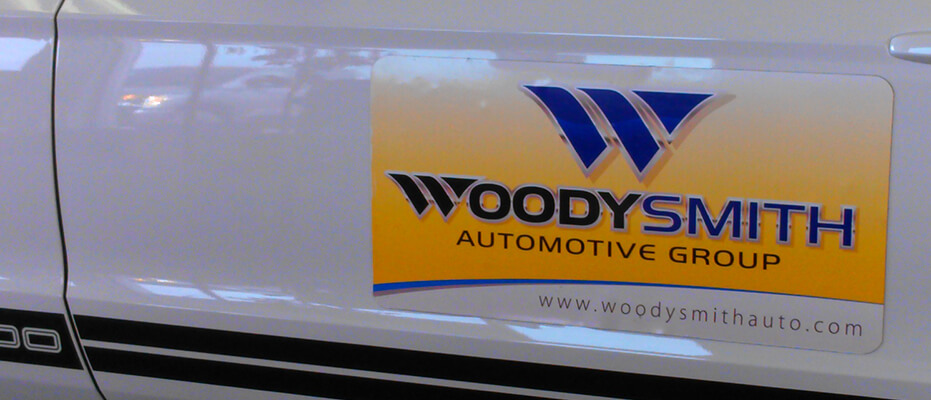 FASTSIGNS® uses the finest magnetic material to bring you the best in advertising. Magnetic signs can be used for a variety of applications, from car magnets to wall graphics. Find a list of potential applications below:
Magnetic Sign Applications
Custom car magnets for vehicles and trucks
Informational bulletin boards
Dynamic promotional messaging
Reach out to your local FASTSIGNS to learn more about our magnetic signage products.
Magnet Signs For Your Car
Car magnets are large printed magnets that attach to the car body, usually the doors or hood. They are typically used for promotional purposes, such as advertising a business or a charity. Car door magnets are also used to show support for a sports team or organization, or to display pride in a profession.
Magnetic Sign Tips
Increase the effectiveness of your magnetic signs by:
Including easy-to read business contact information
Adding logos and contrasting color
Adding your brand slogan
Displaying a "call to action" such as a phone number or website
Installation
Magnetic signs can only be used on smooth steel surfaces. They cannot be used on simulated wood-grain panels, fiberglass panels, panels that have been repaired with a non-steel filler (such as "Bondo"), or on any corrugated or other irregular surfaces.
If necessary, magnetic signs can easily be cut with a razor or X-Acto knife to work around body molding or other obstructions on the vehicle.
A magnetic sign should never be applied to a newly painted vehicle. Allow at least 60 days for fresh paint to cure.
Care
Due to the many variables and complex nature of automotive finishes, special care must be taken to protect your vehicle. Check the area behind the magnetic sign weekly and move the sign as necessary to prevent any discoloration or clouding of the clear coat.
Always remove the magnetic sign by lifting from the center of the two opposite sides - never start at the corners, as this may stretch the sign material.
Once the signs are removed, wash and dry the vehicle and all sign surfaces. This keeps moisture from collecting between the signs and the vehicle surface, which can damage a vehicle's finish.
To clean the signs, use a sponge and a mild soapy water solution.
Magnetic signs should be stored either on a flat, even surface, or rolled up (lettering to the outside) around a cylinder with a diameter of at least 3".
Never store magnetic signs in a hot vehicle, as they may permanently warp.
Magnetic Sign installation instructions
Sign products and materials may vary by location. Contact your local FASTSIGNS® center for more information on product availability.